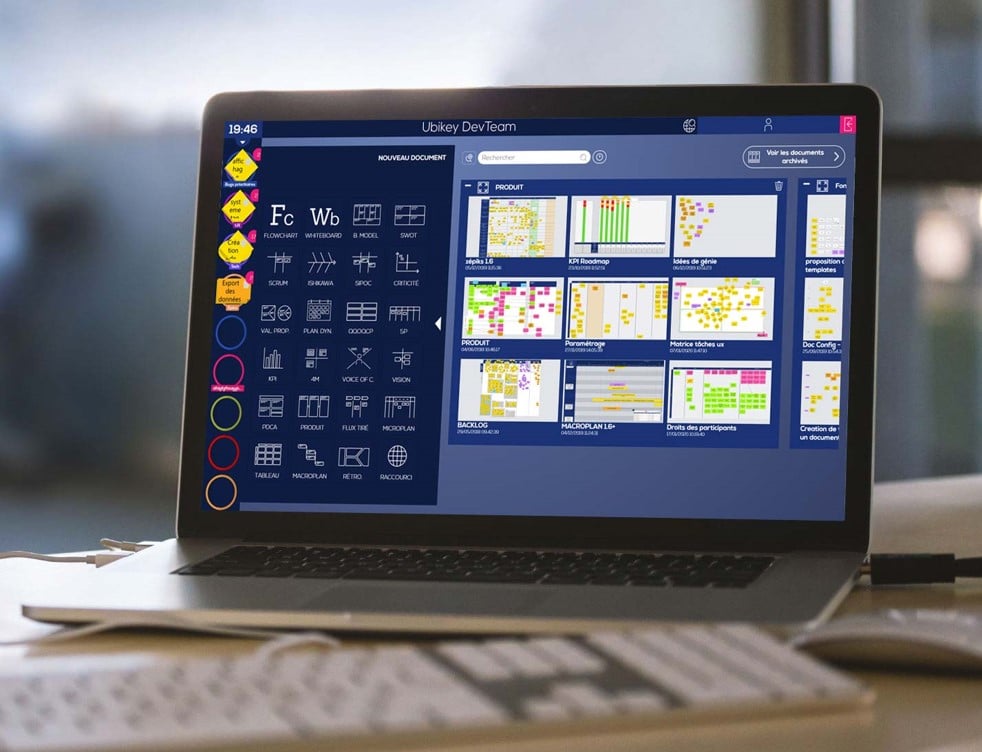 We will help you continue to get work done and perform during the lockdown period.
TEAM @HOME offers the best practices of visual management, based on 15 years of coaching lean and agile teams and 5 years of coaching remotely with digital tools.
Your needs
A digital solution, of course!
A seamless experience from everywhere, full interactivity for synchronous collaboration
A visual management...
… For teams aligned on their priorities, who self organize to deliver the essential, share their painpoints and find solutions together.
Up to date information…
… So your teams have a velocity concern are and focused on what must be delivered
Our offer
Use UbiWeb created by our partner Ubikey: a collaborative, multi-sites, multi-devices, lean and agile tool.
Or you stick to your usual collaboration tools
We digitize your visual management for you.
If you do not have one yet, our specialists help you design and build a visual management with your team leaders.
Write your own post its as the tool is easy to use: everyone can send the necessary data
Or we write them for you. It's up to you!
We provide a training for Ubiweb and if you wish, we can coach your team leaders during the first team meetings.